Ludhiana: With swine flu cases and deaths reaching a three-year high in the city, the health department is working to arrest the spread of the disease, particularly because cases started being reported before the usual time of November and December.
The swine flu report of Saturday evening pegged the number of cases in the district at 28. The last time the number of cases exceeded this figure was in 2019 when 86 cases were reported. Last year, only one swine flu case was reported till September 17. The report suggests that 51 cases from other districts were reported in Ludhiana hospitals.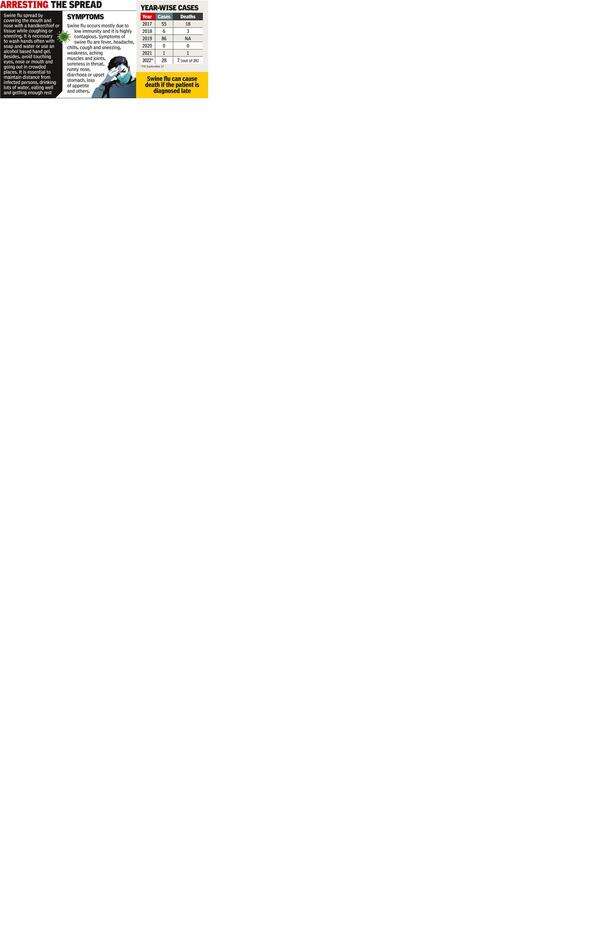 As per the report, seven persons died of swine flu in the city till Saturday evening. Data of such deaths since 2015 suggests that the number of deaths due to the disease in the district was more than the figure in 2017, when 18 persons had died of the disease. The figure for 2019 is not available. No such death took place in 2020 and one took place in 2021.
As per the Swine report of Saturday, three new cases of Swine flu of Ludhiana District were reported during the day whereas four cases were from other districts.
Civil surgeon Dr Hatinder Kaur said arrangements have been made to check cases and manage patients. She assured that there was sufficient stock of Tamiflu used in the treatment of patients and said that beds had been kept for such patients at the civil hospital.
Dr Clarence Samuel, vice-principal CMCH, who is an epidemiologist, said one reason for the high number of swine flu cases this year was the focus on Covid testing over the last few years.